The opportunities for IT professionals in Shrewsbury have increased dramatically in the last 10 years. But so much more could be done to promote the sector and maximise opportunities in the County Town.
We established Greenfield IT Recruitment in 2009. In the first three years of trading only a small proportion of our annual revenues derived from our home town, less than 5%.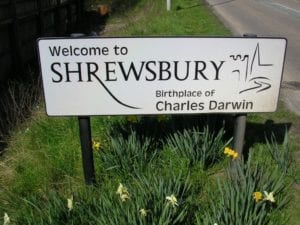 Very few local companies had an IT department of more than a couple of people. A number of technology firms were in "start-up" mode and one or two digital marketing firms had "a tech guy". That was it! Even the public sector bodies had very small IT departments and their staff turnover levels were very low.
At the time the salaries for Shrewsbury based IT opportunities were lagging behind the rest of the country. Working close to home was seen as a lifestyle choice. If you could find a local job, you had to put up with the low wages. This is one of the reasons Shropshire was known as "the graveyard of ambition".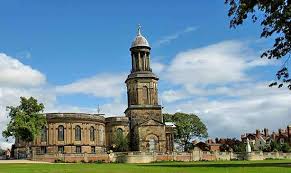 Anyone eager to work in a larger IT department or wanting to work with Enterprise Scale technology had to either go to Telford. To work with companies such as HMRC, Fujitsu. Cap Gemini, ETC. Or face a long daily commute to places like Birmingham, Manchester, Stoke or Chester.
Greenfield's client base was a reflection of this also. As it made no commercial sense to chase business with local firms looking to do things on a tight budget. When our regional, national and international clients had much deeper pockets.
How things have changed:
While we remain the only technology-focused recruitment business in Shropshire, demand for our services locally has surged.
In the last 18 months, we have placed Business Analysts, Project Managers, Testers and Software Developers all using major programming languages. We have also placed Database Administrators, Infrastructure folk, Technical Architects and an IT Director are within the town and peripheral villages.
There are now quite a few businesses that have sizeable tech teams. Shrewsbury has incubated a booming entrepreneurial SME Tech sector and all of the marketing agencies have the capacity to develop web sites for their clients. There is also a general shift in attitude to more flexible working arrangements. Add to that the rollout of ultra-fast broadband, allowing people in Shrewsbury to work from home when their employer could be based anywhere in the country or even overseas.
Shrewsbury even has it's own 'tech meet up' known as Shropgeek, which Greenfield IT has been supporting for the last 5 years. Tech and creative types can get together in an informal and friendly environment to listen to lightning talks on a variety of subjects over a beer.
There has never been a better time to work in IT if you live in Shrewsbury. Against the backdrop of chronic skills shortages nationally, pushing the salaries up as firms compete with regional employers to attract and hang onto their people.

NB – Still work to be done:
It's not perfect, there is still work to be done by Shrewsbury Town Council and Shropshire Council. They need to promote and incentivise tech firms to either relocate to the town or start-up here, rather than just letting local people get on with it.
Furthermore, our local University of Chester campus does not deliver any IT courses.
While I accept there is some support from "The Growth Hub" it is very generic. If you look at other Marches towns like Worcester, Malvern and Hereford, they created the Malvern Cyber Cluster. Known nationally as Cyber Valley, they press on with developing 5G commercial applications. With a strong focus on R&D attracting a vibrant talent pool and companies like QinetiQ and Yamazaki to the area.
If you are seeking a new role or your company needs help with recruitment, Greenfield IT is here to help! Our hiring managers go the extra mile every day. Contact us for more info.