We have already written at length about the amazing tech embedded in the fabric of Tottenham's new stadium. But, did you know that the football pitch can be removed to reveal an AstroTurf American Football pitch underneath? Many sports tech jobs have been created from this development in technology. 
The amazing tech and engineering feat are matched by the visionary business mind of the Tottenham chairman, Daniel Levy.
This weekend the stadium will be hosting the Oakland Raiders and Chicago Bears game in the NFL; part of a 10-year deal agreed between NFL and Daniel Levy, bringing NFL to North London. 
Levy's vision of bringing socio-economic benefits to the local area by building a state-of-the-art modern stadium will be alive and kicking this weekend.
However, The NFL games won't be played on the football surface this will be retracted to reveal the artificial surface underneath.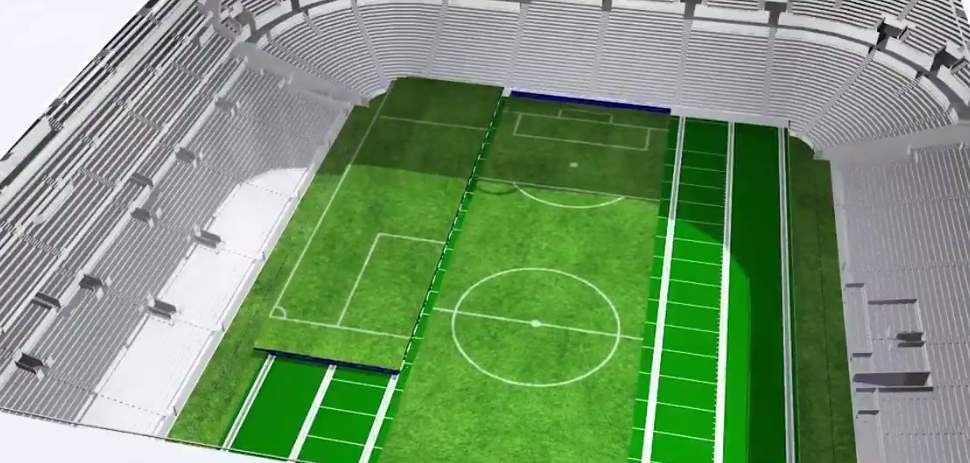 NFL's UK Managing Director Alistair Kirkwood said on Sky Sports "Ultimately, it's Levy's vision and it's all down to him. The whole concept of having an NFL field underneath a Premier League football field, when we first got told about it there were open mouths trying to work out how it would work. Not only did he sell it to us, but he carried it off. I hope he will be proud on Sunday when we play the first game". 
The Tottenham Hotspur Stadium is not the first ground to have a retractable surface. Tottenham's is the first that comes into the ground in huge sections, using state of the art joining technology. In 1998, Vitesse Arnhem, the Dutch football club created a concrete tray that contains the turf which was pushed out through an 85-metre opening under the stand to make way for concerts and other supporting events.  
As multi-use stadiums become more common, sports tech jobs increase creating and operating these stadiums. Last week we also saw England's rugby team play the USA in the Rugby World Cup in a multi-use stadium. The baseball ground in Sapporo, wheels in a grass surface then spins 90 degrees as shown in the time-lapse video.